In 2020, the New Zealand Rose Society International Trials in Palmerston North celebrate 50 years – a remarkable milestone as the oldest rose trials in the Southern Hemisphere.
To celebrate this occasion, the Mayor of Palmerston North, Grant Smith has commissioned a new rose to be named for Palmerston North, a city that has a long and proud association with the rose.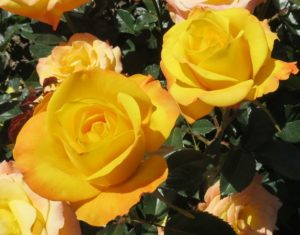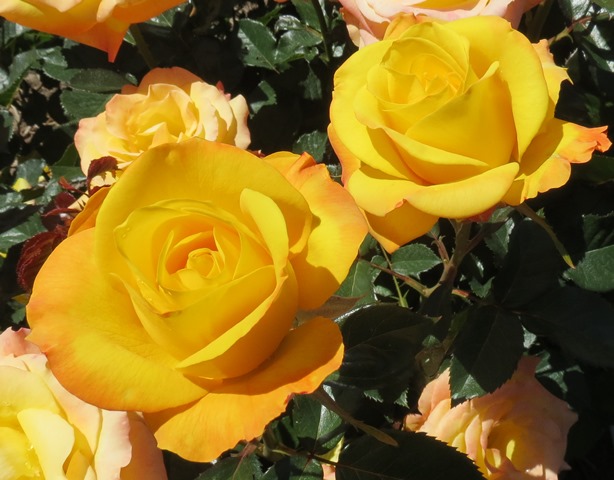 Donated by its breeder, Rob Somerfield, the medium growing Hybrid Tea has well-formed blooms of golden yellow with an orange flush to the outer petals. The blooms are slightly fragrant and last well when picked. It is very healthy with glossy green foliage.
There will be a limited first release of this variety at the 2020 National Spring Rose Show and Convention, which is being held November 28th & 29th 2020 at the Palmerston North Conference and Function Centre. This event will also celebrate 50 years of the rose trials.
It now needs a name and not just any name but something that will capture the city that was once known as New Zealand's Rose City. For the person who comes up with the name chosen, the winner will receive six different rose varieties bred by Rob Somerfield, including one plant of the rose being named.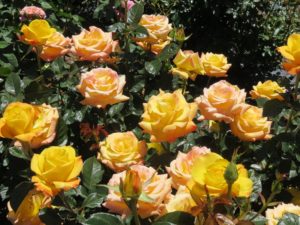 To enter:
Fill in the form below. Competition opens 1st August and closes 30th September 2019 with the winning name to be announced at the Rose Trials awards presentation for 2019 on Sunday, December 1st in Palmerston North.
Contact will be made with the winner if they are not present.
Update 1st October – competition has now closed. Thanks for all your entries.
Terms and Conditions

– The prize will consist of six rose plants donated by Rob Somerfield including one of the rose being named. Plants will be supplied bare root in winter 2020.  – The winner consents to their name being used for publicity purposes
– Prize cannot be redeemed for cash.
– The name will be selected by a committee consisting of one representative from the Manawatu Rose Society, one representative from Palmerston North City Council and Rob Somerfield.
– The committee reserves the right not to use any name entered.
– The committee reserves the right to modify any submitted name to make it more suitable for naming the rose.
– Names must be three words or less.
– Names must not be similar to commercially grown rose varieties in New Zealand.
– Names must not be of persons or businesses, real or fictional nor any trademarks.
– As the prize cannot be sent overseas, entries will only be accepted from New Zealand residents.